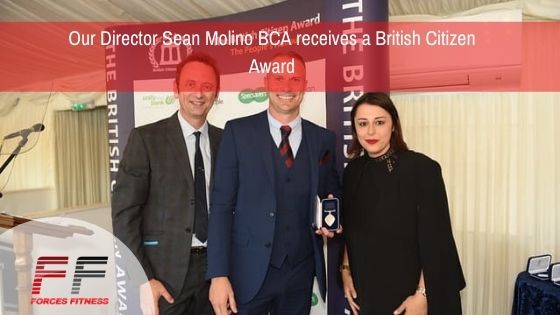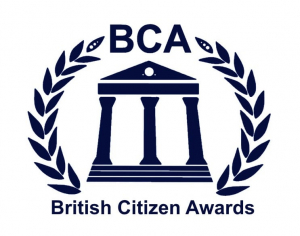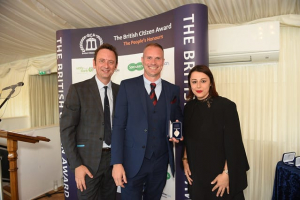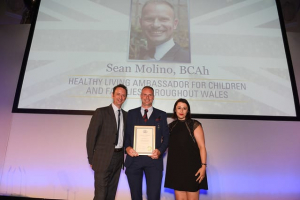 Our Director was extremely proud to attend the Palace of Westminster to receive a BCAh for services to Healthcare.
Sean Molino BCA was honoured to receive the medal. The British Citizen Award programme aims to recognise individuals who are making a positive contribution to the UK and society.
Sean Stated –
"I am so happy and proud to be honoured with a BCA, to be amongst so many positive people who are changing peoples lives will be unbelievable. 20 years ago I stepped off St James Park Tube Station as a young Guardsman to Guard Her Majesty the Queen being Stationed at Wellington Barracks, today I step off the tube to become a recipient of a BCA two very proud moments in my life!
Sean runs Forces Fitness, which has been operating around South Wales since 2008. Forces Fitness runs Outdoor Boot Camps and weekend resident Boot Camps throughout the area. Sean himself is a former member of the 1st Battalion Welsh Guards serving for six years as a Physical Training Instructor and Junior Non-Commissioned Officer.
In a bid to reduce the growing incidence of childhood obesity in Wales, Sean started the School Team Fitness Challenge which involved conducting free-of-charge sessions for all primary schools in Wales. The aim is to help children realise that fitness can be fun and exciting whilst learning healthy tips that will change lives for the better. Sean does this voluntarily as his way of giving something back and this activity sits outside of his established business. These sessions have reached 88 schools in total so far, with over 4,000 pupils attending.
Sean has already conducted many sessions throughout South/Mid Wales and came up with the idea after completing some research with teachers from Pencoed Comprehensive and Palmerston Primary in Barry. The sessions themselves are educational, providing participants with healthy tips on fitness, diet and nutrition while working together in teams to overcome challenges both mentally and physically. Most importantly they teach young children life skills such as teamwork and communication, both of which are vital as the youngsters reach adolescence. Sean entirely self-funds these sessions and seeing a need for additional sessions, started Free Health & Well-being Sessions for all the Family, in Bridgend. This saw 12 sessions where all the family could train, bond and learn healthy living together completely free of charge. This was a huge success and over 30 families locally took part, with around 150 members in total.
The main driving force behind creating these free sessions is to try and slow down growing obesity levels in children around Wales and give them easy to follow tips that will improve their overall diet.
Sean is dedicated to improving the lives of children within his community further afield not just in Wales but in all schools.
https://www.forcesfitness.co.uk/wp-content/uploads/2021/02/Our-Director-Sean-Molino-BCA-receives-a-British-Citizen-Award.jpg
315
560
robertdicks
https://www.forcesfitness.co.uk/wp-content/uploads/2021/01/ff_logo_trans.png
robertdicks
2019-07-18 14:17:41
2021-02-08 14:22:51
Our Director Sean Molino BCA receives a British Citizen Award